Methodology
We have leaders for each industry we serve.
We consolidate long-term business with our existing suppliers.
We are present at national and international events.
CHEMICAL PRODUCTS ZOR offers added value to its clients.
More than 30 years' experience in the Chemical Industry.
We develop and formulate mixtures of solvents
We have coverage throughout Mexico.
Our sales team is made up of Chemical Engineers with extensive experience in the sale of solvents and specialty chemicals.
We currently represent domestic and foreign manufacturers.
Market Segmentation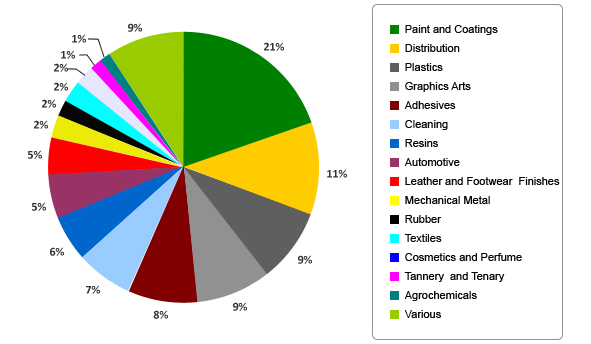 *Segments less than 1%: agrochemicals, construction, lubricants and additives, pharmaceutical, paper and paperboard, packaging and food.